 A high-quality, heavy-duty garage door opener designed to provide years of trouble free service on even the most difficult applications.
1/2 HP Chain or Belt Drive opener
Three button remote control
Deluxe wall station
Smooth, quiet operation
Automatic courtesy light.
Comes standard with: Deluxe Wall Control Station and 3-Button Remote Control.
INCLUDED ACCESSORIES
MCT-3 LINEAR 3-BUTTON VISOR REMOTE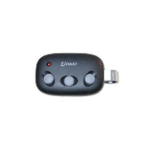 Red LED lets user know unit is transmitting.
Dual-position visor clip.
Utilizes MegaCode format, which means each transmitter is preprogrammed with over 1,000,000 codes, virtually eliminating the possibility of code duplication.
Two Type 2032 coin-cell batteries with a three-year service life included.


DWS LINEAR DELUXE WALL STATION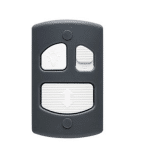 Lighted for easy visibility. Vacation lock button for additional security.
Only logged in customers who have purchased this product may leave a review.