Guide to Garage Door Openers
Everything You Need For Your Garage Door | Openers + Accessories
At Door Ace, we don't just stop at servicing, repairing, replacing, or installing a brand new garage door. Our team of certified and insured garage door technicians also specialize in garage door openers and all of the accessories you need for a custom solution that fuses design and function for your residential home or commercial space.
Are you ready to shop for a new garage door opener? Feel free to have a look at some of the Liftmaster models we carry!
To learn more about our garage door openers and accessories, read on. At Door Ace we're proud to work with the make, model, and brand of your choice.
Garage Door Opener FAQ

If you're in the market for a new garage door, you want to find one that fits your lifestyle and meets your needs for operation and performance. With so many types and models available, finding the right garage door opener can seem like a daunting task, and you're bound to have some questions. At Door Ace, we're here to help. Here are some of the most common inquiries we receive from callers and customers when it comes to garage door openers.
Is a chain drive garage door opener better than a screw drive garage door opener?
Because they have less moving components, screw drive garage door openers tend to be easier to maintain, and they don't require regular adjustments like chain drive openers. Screw drive openers also tend to operate more quietly than chain drive garage door openers after regular, sustained use.
How much horsepower (HP) do I need for my garage door opener?
Typically, a garage door opener with ½ horsepower is common for residential use. However, you will need to find an opener with the amount of horsepower that can accommodate the size and weight of your garage door. More often than not, a garage door opener with ? horsepower is well suited for doors 10 feet wide by 8 feet tall and made of a lightweight material–like uninsulated steel.
How do I know when to replace my garage door opener?
If you've had the same garage door opener for years, and you're not sure when or if it is time to replace it, be on the lookout for the following signs:
Noisy operation
Slower movement
Not opening
Unreliable (works sporadically)
Outdated technology
How long of a lifespan can I expect from my garage door opener?
Most garage door opener models can last anywhere from 10 to 15 years. At Door Ace, we recommend regular maintenance of your garage door and opener to increase the longevity of all moving components!
How do I connect my Liftmaster garage door opener to my WiFi network?
To connect your Liftmaster opener to the internet, press and hold the Learn button (on the side of the opener) for 6 seconds. The LED under the front button will begin to flash, and then you'll want to tap the network that begins with MyQ-XXX on the Discovered screen. After selecting your home Wi-Fi network from the list, enter your network password and tap Next to connect.
We Install Any Kind Of Garage Door Opener!
At Door Ace, we service, repair, and install any type of garage door opener. If you need to replace your current garage door opener or need to find a model for a new garage door build, you can consult our experienced and certified garage door professionals to find the opener that's right for you.
Chain-Driven
Operated by a chain similar to that of a bicycle chain, these types of garage door openers push or pull a trolley (also known as a carriage) that connects to a metal bar, called a J-arm, that is attached to the garage door. If your garage is situated under a bedroom, the noise generated by this metal-to-metal contact and vibration may be a disturbance. We recommend these types of openers for detached garages. However, newer chain-driven units with DC motors and softer start-and-stop technology are much quieter than older openers.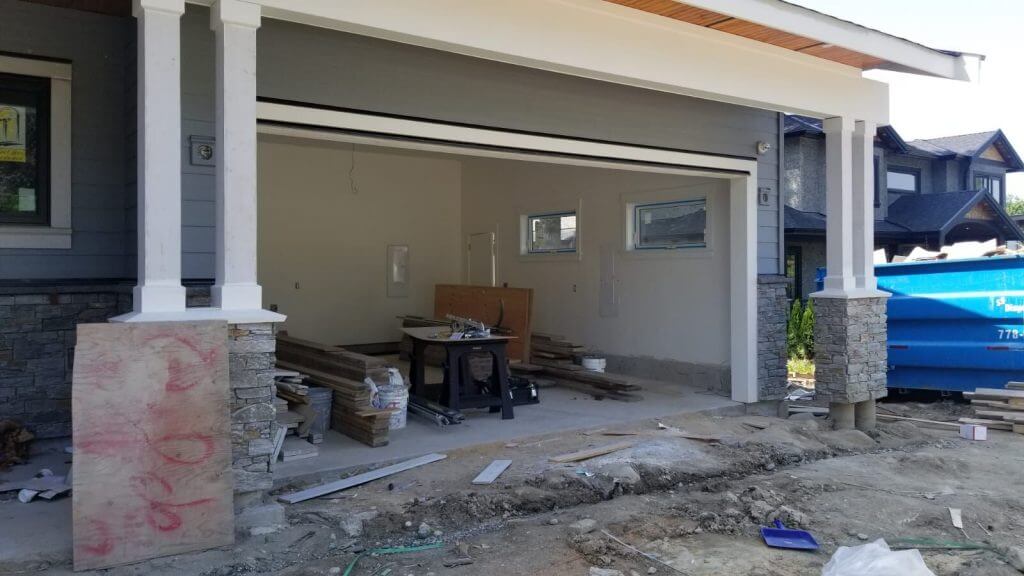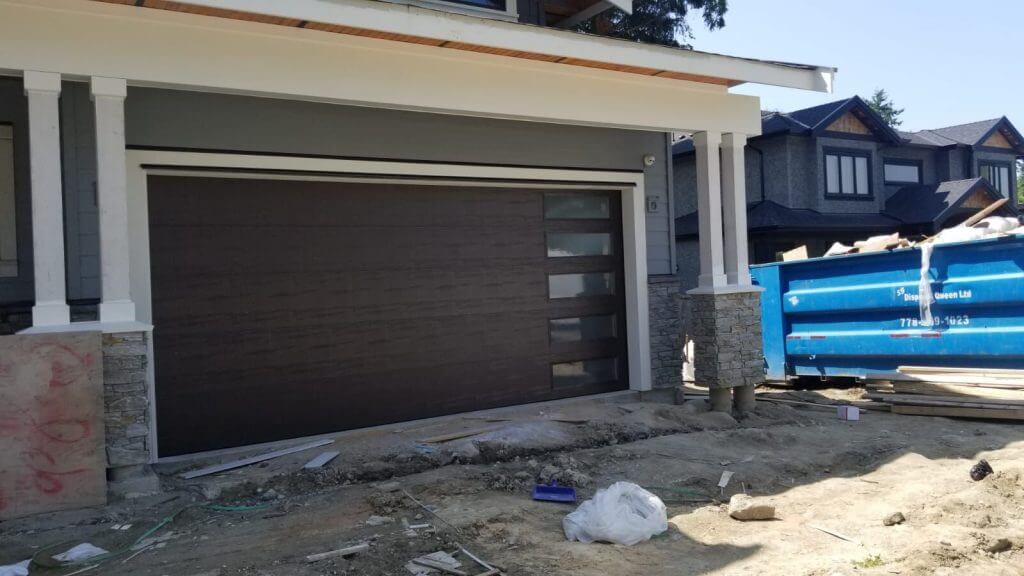 Belt-Driven
Similar in design and function to chain-driven models, belt-driven openers utilize a reinforced belt to push or pull the carriage or trolley. In these kinds of models, the belts may be made from fiberglass, polyurethane, or steel-reinforced rubber. Also, belt-driven openers are just as reliable as chain-driven openers but operate much more quietly. Although they cost a bit more than chain-driven openers, belt-driven ones require less servicing because they don't require grease or lubricant.
Screw-Driven
When it comes to screw-driven garage door openers, the trolley rides on a threaded-steel rod, and a motor is responsible for rotating the rod. Because this design has fewer moving parts, many manufacturers claim that it requires less maintenance than other systems. However, the functionality of screw-driven openers tends to be adversely affected by extreme changes in temperature from summer to winter. Also, they are a lot noisier than belt-driven openers. With that said, many screw-driven models have been improved in regards to their temperature sensitivity and noisy operation. The main reason why property owners will opt for a screw-driven garage door opener is because they are among the fastest on the market, opening garage doors at 10" to 12" per second compared to the industry standard of 6" to 8." Keep in mind that to ensure safety, all garage door openers close doors at a slower rate of 7" per second on average.
Jackshaft
Unlike other kinds of garage door openers, jackshaft models are mounted on the wall beside your garage door. As part of the design, a 24-volt DC motor is responsible for driving the pulleys and cables that turn the torsion bar and raise the garage door. When the motor is reversed, cable tension is loosened and the door lowers to close. Not only is this system reliable and quiet, it clears your ceiling for free overhead storage and is well-suited to garages with high or low clearances. Jackshaft openers are more expensive than most other types of openers.
Direct-Drive
Comprised of just one single component in the form of a motor, these kinds of openers are claimed to be the quietest of all garage door units. Developed and manufactured in Germany, direct-drive motors travel along a stationary chain that is embedded in an overhead rail as opposed to a trolley or carriage in other kinds of garage door openers. A J-arm is responsible for linking the moving motor to the door. Direct-drive garage door openers tend to cost about the same as belt-driven units and also come with lifetime warranties!
DC Motors
When looking for a replacement or brand new garage door opener, DC motors are quieter, faster, smaller, lighter, smoother operating, and more efficient than AC motor options. Many come with variable speeds, allowing for soft-start and soft-stop technology. Some also come with the option of battery backup systems. With newer DC motor units, the battery is integrated with the opener motor housing. This accounts for power outages, allowing your garage door opener to continue functioning for up to two days, depending on how frequently you open and close the door. Battery backup models will also ensure seamless and uninterrupted operation when it comes to other functions, such as garage lighting, security, and safety alerts. Although DC motors with brushes do not have the same life expectancy as AC motors, brushless DC motors do.
Garage Door Accessories
In addition to providing top-notch garage door opener services, products, and installs, we also offer a bevy of garage door accessories to customize your solution according to your standards of design and function. Ask us about the following accessories when you're planning to replace your garage door or working on a new build:
Hardware
Garage Door Opener Parts
Weatherstripping
Decorative Hardware
Windows
Your One-Stop-Shop For Garage Doors
Do you have any additional questions about our garage door openers and accessories? Feel free to consult our friendly garage door experts by calling 604-343-2771 or 778-588-5754.