Description
895MAX 3-BUTTON PREMIUM REMOTE CONTROL

• Contoured shape and faux leather grip
• Bright blue LEDs on buttons
• Can control up to three garage door openers, gates, or MyQ™ enabled light devices
• Equipped with Security+2.0™ anti-theft technology
• Directional visor clip included
• Compatible with all LiftMaster® garage door openers manufactured since January 1993, and all 315MHz LiftMaster and ELITE™ gate operators
380LM REMOTE LIGHT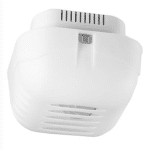 Brighten up a dark garage or workspace with the LiftMaster® Remote Light. Made exclusively for use with the Residential Jackshaft Opener (model 3800), this remote light works just like a traditional garage door opener light, but can be positioned on the ceiling anywhere in the garage.
For use exclusively with the LiftMaster Residential Jackshaft Opener (model 3800)
Provides 200 watts of light with adjustable light time delay
Lights are controlled by opener activation or control panel light button
Add as many lights as you wish – perfect for brightening up a dark garage or workspace

Seamless Control. Seamless Integration.Gone are the days of wondering if you put the door down or worrying over the kids forgetting their keys. Now, any LiftMaster® garage door opener manufactured since 1998 can be controlled with your smartphone, tablet or computer thanks to the 888LM MyQ® Control Panel (when paired with 828LM LiftMaster® Internet Gateway). MyQ technology enables you to manage, monitor and control everything from your garage door opener to lights and beyond—
anytime, and from anywhere.

Performance Features

Compatible with other MyQ accessories providing freedom and control.
The Timer-to-Close feature automatically closes the garage door after 1, 5 or 10 minutes.
The Motion Detecting feature turns opener lights on automatically when you enter the garage, then turns them off.
Enables easy programming for Remote Controls, Keyless Entry and MyQ accessories.