Description
INCLUDED ACCESSORIES
827LM REMOTE LED LIGHT

Provides bright, maintenance-free illumination.
1500 lumens
Multiple programming options, including MyQ App control
Mounts to ceiling or wall
Easy-to-clean hinged cover
485 LM INTEGRATED BATTERY BACKUP SYSTEM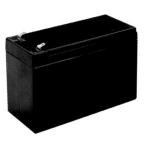 •For use with LiftMaster® models 8360 and 8550 garage door openers (included with openers) and model LM3850 (sold separately)
•Operates the garage door opener as if the power was still on (all safety and security features still operate)
•Standby Power System and opener are one logic board, resulting in better performance in Standby Power mode
•Improved Battery Recovery System
841LM AUTOMATIC GARAGE DOOR LOCK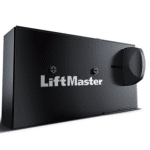 Security's Sound.  It's your biggest door.  Give it an extra layer of protection.
The Automatic Garage Door Lock works with select new LiftMaster® Garage Door Openers to secure your garage door automatically ever y time it closes. For complete security that you can hear.
Absolute Protection – A deadbolt lock makes your garage door virtually impenetrable.
Audible Security – The sound of the lock engaging lets you know that you're protected.
Automatic Operation – Performs in tandem with the opener, s o i t a lways locks and unlocks.
Anywhere Assurance – Smartphone monitoring with the MyQ® App means you always know that the garage is secure.
Compatible with LiftMaster Autolock Capable openers 8550WAL, 8587WAL and 8360WAL
880LM SMART CONTROL PANEL®
Menu-driven panel gives you complete control of the garage door opener; easily view inside garage temperature, time and system diagnostics
Equipped with the Maintenance Alert System
On-board programming capability makes it easy to program remote controls and MyQ™ enabled accessories, and adjust settings
Timer-to-Close automatically closes the garage door in 1, 5 or 10 minutes; custom setting from 1-99 minutes
Displays Fahrenheit or Celsuis
Motion detector automatically turns on garage door lights when movement is sensed
Light button to control the garage door opener worklights
Locks out all outside remote control signals while you're away
Choose from English, Spanish or French
Compatible only with Security+2.0™ LiftMaster® garage door openers
893MAX 3-BUTTON REMOTE CONTROL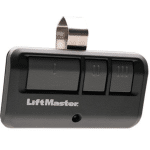 Can control up to three garage door openers, gates or MyQ® enabled light devices
Features Security+2.0™ rolling code technology
Compatible with all LiftMaster® garage door openers manufactured since January 1993, and all 315MHz LiftMaster and ELITE® gate operators